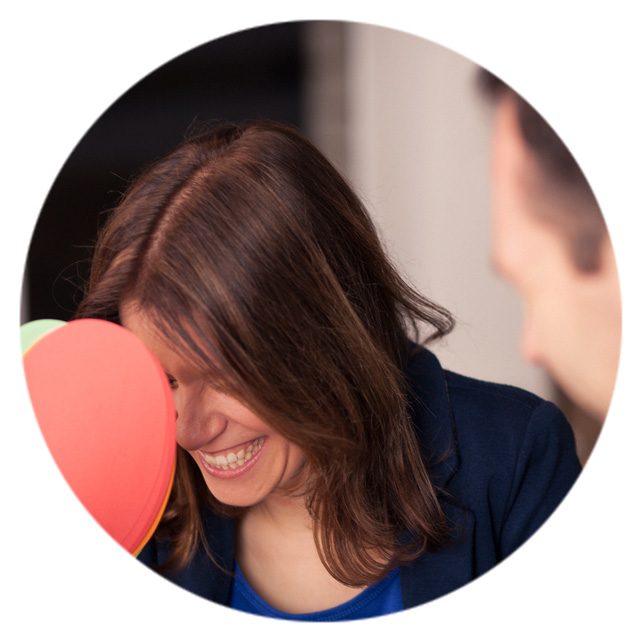 Konstanze Bittmann is known for her uncanny instinct for seeing the brilliance in people and bringing out the best in them. Clients value her ability to easily inspire them to do their best, as well as her innovative ways of merging creative, playful expression with practical, fulfilling results.
Clear communication is the basis for any functioning relationship in all areas of life. When you are familiar with the right tools for interpersonal relationships, you will achieve your own goals and will be able to support others in being successful. These win-win solutions will not just benefit you, but also your customers, colleagues, business partners, and employers, as well as your family.
Whether you participate in leadership development, presentation skills training, gender communication workshops, or service training – coaching with Konstanze invites you to experiment with communication tools, relationship patterns, leadership competencies, your understanding of your role and position, or the connection with your audience in order to open new doors and successfully break new ground.
Konstanze Bittmann holds a master's degree in Psychology. Based in Berlin, Germany, she has integrated her passion for traveling into her work life and has been coaching executives, entrepreneurs, employees, scientists, students and teams, both in the non-profit and the for-profit sectors, in Germany and abroad since 2005. She earned her second master's degree in Cultural Studies and Complementary Medicine from the European University Viadrina in 2017.